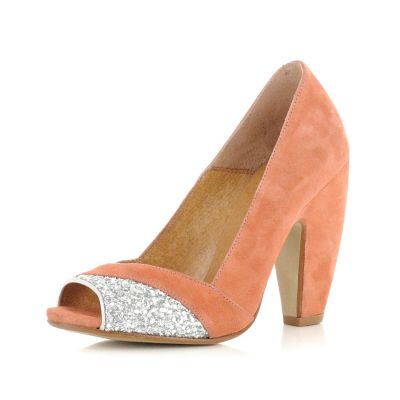 Starting to see some lovely Spring pastels coming through now, love the above from
River Island
, with a turned up pale blue jean and white top. Hoping Spring comes quickly, I love the change in colours!
Found a school run coat, so not what I would normally buy but desperate cold times call for desperate measures - practical! What a dull word! But this
Nike
coat was half price in the shop so for £62 I don't feel too cheated. Straight after Christmas and Birthday season in my family, the
credit card
had to get an airing. I normally only use for petrol and food shopping as get loads of points and clear monthly, but I was in need and it is a small price to pay to keep warm and dry!
I was lucky enough to get some
Just Sheepskin
slippers for Christmas, on the recommendation from my sister. How comfy are they! No slipping over for me, and I've noticed how much warmer I am just buy having a really good slipper on my toe toes. Only problem is, they are so similar to Uggs and feel so good that I have gone out in them then had to run back in to change!